Here's a simple beading pattern by for some earrings that anyone can make with just a few beads – not just a few in number, but only 2 types required. They're a nice swaying type of earring that incorporates a simple but effective geometric pattern. Nice work, BeadMajic.
Materials Needed:
-Seed beads 11/0
-Pearls 4mm, 6mm, 8 mm, 10 mm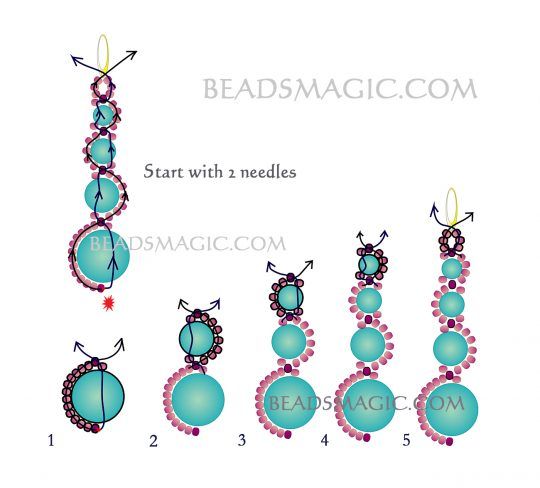 Original on BeadMajic.