We've been getting more into beading lately, and of course we are therefore in search of great free (or inexpensive) beading patterns and fun beading projects. Here's a few of the ones that caught our attention:
Rainbow Bead Bracelet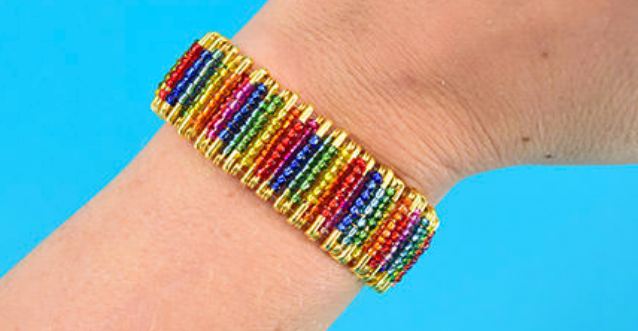 This is actually an unusual type of beading because it requires no sewing. It's DreamaLIttleBigger's safety pin bracelet. She put beads on a lot of safety pins, then strung two strands of cord one on each end of the bracelet to hold it all together. "Anyone have a safety pin?" "How many do you need?"
Huichol Flowers Bead Patterns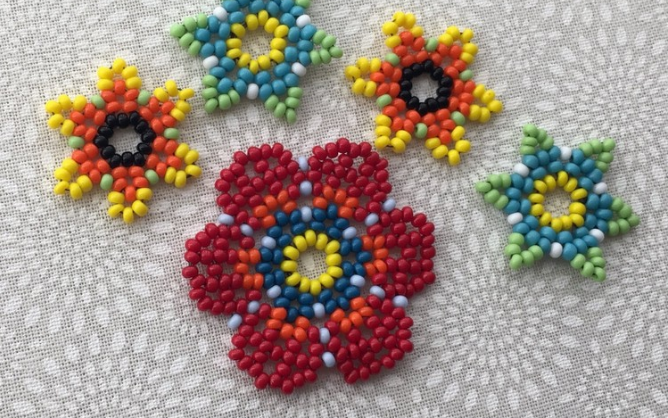 This is a recent one from Lisa Yang, and it uses only size 11 beads. Pretty effective! This one is peyote stitch. She made several types of flower and star earrings.
Beaded Balls Pattern and Step-by-step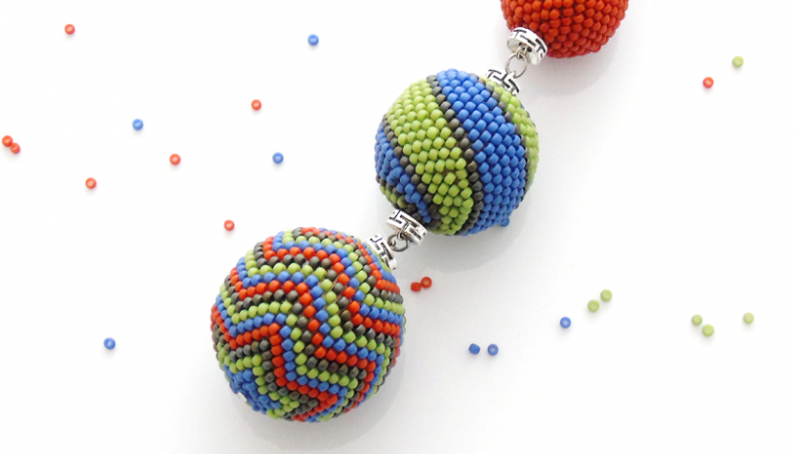 Who has seen these beaded balls and not thought, how do they do that and could I do that too? This one is actually from a Polish site, but the pictures are easy enough to understand.