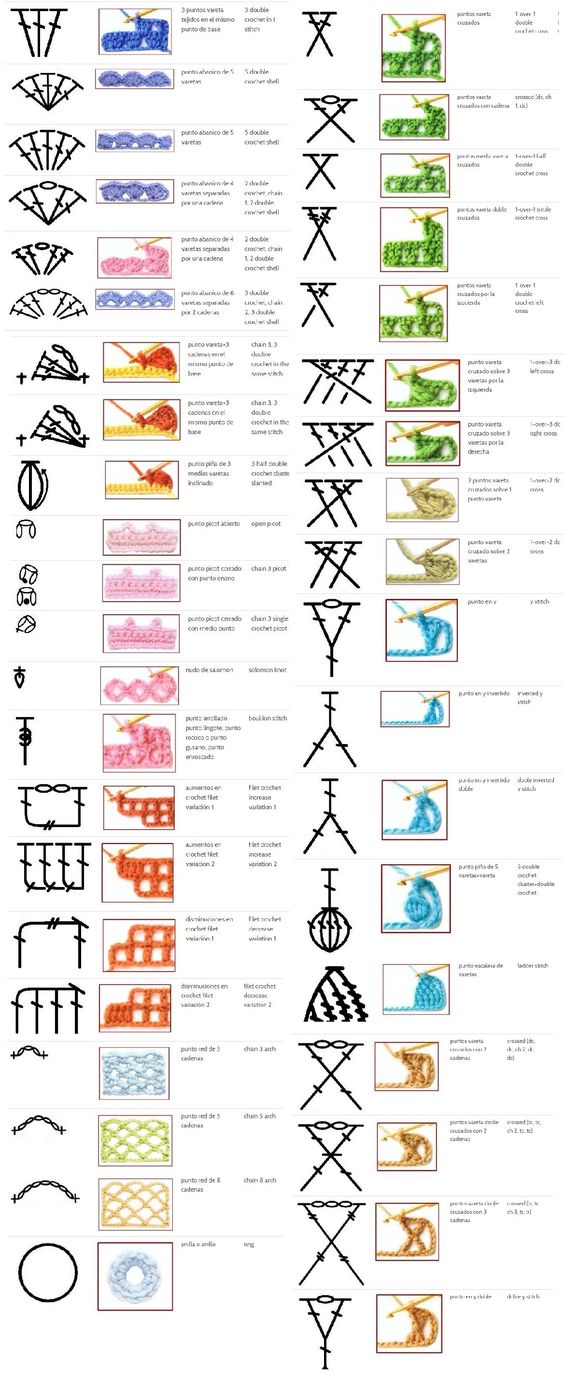 Crochet Blanket - Free Pattern
Tired of making the same old afghans that look like they were meant for a previous decade? It can be difficult to find a fresh pattern for blankets, especially one that looks professionally made. We were able to find such a blanket using the Harlequin pattern, which results in a beautiful, soft, cozy blanket that can be thrown over a couch, a bed, or in the back of a car for a picnic. You can use up to three different colors, or simply go with one. However you decide to personalize your blanket, you'll be pleased with the results.
If you'd like to try out this pattern before jumping into a large project, there is a link in the pattern for a hot pad utilizing the same stitch. When you're ready to put together the blanket, you'll need to gather up the following materials:
8 balls of yarn (the pattern recommends using something like Bernat Roving, which is mostly acrylic with a little bit of wool. It should be washed by hand or on a delicate wash cycle, but never put in the dryer. You can choose to use one, two, or three colors, or use a different color every row)
A size "L" hook
Scissors
Tapestry needle for weaving in ends
You'll also need to know and be comfortable with the following stitches:
Chain (ch)
Single crochet (sc)
Double crochet (dc)
Half double crochet (hdc)
Double crochet [number of stitches] together (dc#tog)
You should also be familiar with the following terminology:
Skip (sk)
Yarn over (yo)
Back post (bp)
Front post (fp)
Repeat (rep)
What we love about this pattern, besides its obvious charm, is how simple it is — all these stitches and terms are familiar to almost every crocheter. The finished size for the blanket is 34 x 34 inches, but if you would like a larger blanket, you only need to keep adding rows and making them however long you desire. Ready to create your own cozy blanket? You can find the written instructions, along with photo and video tutorials, here.

Crochet Granny Squares - Free Pattern
Love the boho look but don't want to spend hundreds of dollars at a retail store for the look? You can add a splash of boho to any room with these adorable little granny squares. The possibilities for their use are endless – use them as coasters, hot pads, piece them together for wall hangings, blankets, and rugs, or simply string them together for a garland. You can use any color (or colors) to make these, and they make excellent presents for the boho lovers in your life, whether you decide to create coasters or a big, cozy blanket.
To make this modern take on the granny square, you'll need the following materials:
Yarn (the pattern suggests using 4 different colors in 2 different shades each, which means 8 colors for each square, though of course you can decide to use one, two, three, or more colors in varying shades and tones, depending on the look you're going for – you could try earth tones, animal print, or rainbow. You can try something like Stylecraft Special DK, Paintbox Yarns Simply DK, or whatever bits and pieces you have in your stash that you'd like to use up)
A crochet hook (make sure that your yarn and hook are a match – the pattern suggests using something like a 3.5mm with the yarns mentioned above)
Scissors
Yarn needle
Blocking equipment (this is to ensure that the square, once complete, retains its shape)
You'll also need to know the following stitches and abbreviations to make your granny square(s):
Stitches (st)
Round (rnd)
Chain (ch)
Slip stitch (sl st)
Double crochet (dc)
Chain space (ch sp)
Right side (RS)
Wrong side (WS)
These granny squares are made with a method called "intarsia" crochet where you simply drop one color and pick up another as you go. You won't cut your yarn, but instead lay it to the side where you will pick it back up again as the pattern requires. This is easier than trying to cut off each color and having to sew in a dozen different ends when the project is complete. Ready to make a few of these adorable granny squares? You can find the free pattern here.