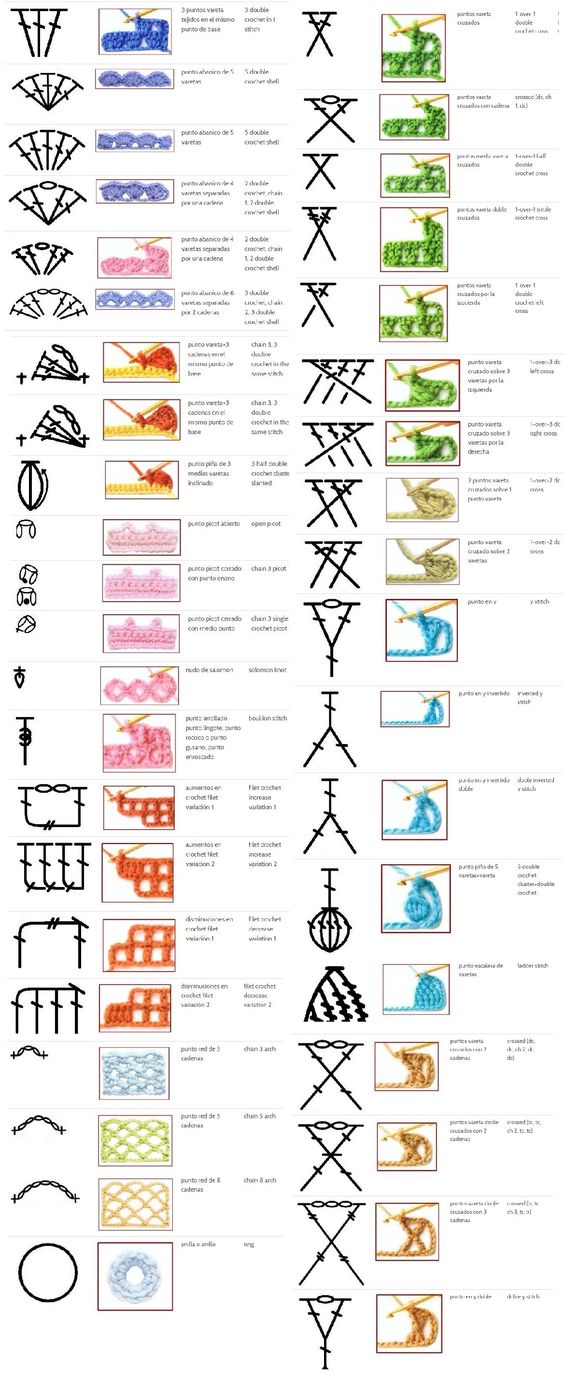 Free Crochet Flower Patterns
When spring rolls around, many people like to start decorating with flowers, whether it's planting, putting together bouquets, or prepping the ground for plants. Others, however, may wish to stay indoors and decorate with flowers in another way. We found a way for even the most indoorsy person to enjoy the springtime, by making some of these beautiful little crochet flowers. Small projects like this are great for whipping up a center piece, accessories for a favorite outfit, or adorning the pillows in your sunroom. They are also handy to take while running errands, as even a minute or two can keep the project going.
This particular crochet pattern uses the following crochet terminology:
Chain (ch)
Slip stitch (sl st)
Single crochet (sc)
Double crochet (dc)
Treble crochet (tc)
Half double crochet (hdc)
Double treble crochet (dtc)
Unlike knitting projects, there are more than two stitches to learn for crochet, although you aren't limited by knowing only one stitch. You can make a variety of things with just the single crochet stitch, and the great thing about this pattern is that even if you don't know the treble crochet or double treble crochet stitch, they're very similar in make to the double crochet stitch, so learning is very easy and this pattern works up quickly enough so that it retains your interest.
You might want to crochet several dozen of these flowers and make a garland, a table runner, napkin holders, bookmarks, brooches, or coasters, however you prefer to show off your skills. These flowers (and the end result) would make excellent presents for a new neighbor, a teacher, an older family member, or friends. You can even customize the colors to make some in their favorite color, or their birthstone. You can use different types of yarn, from cotton to wool, and if you enlarge the pattern, you could felt these flowers and make the perfect addition to a spring hat.
Ready to spring into action and bring these beautiful blossoms to life? You can find the written instructions and photo tutorial at this website.
Turtle Flower Pot Holder
Everyone can use a breath of fresh air. Part of the reason we keep plants indoors is for the benefits – cycling through our carbon dioxide and releasing more oxygen, the healing qualities of agave and aloe vera, etc. While the plants themselves need no decorations or specific protection, the pots holding them can be plain and boring, fragile, and inadequate. Here, then, is an option for upping the cute factor of your succulents: the "World Turtle" Succulent Pot Holder Crochet Kit.
The Crochet Kit is labeled as a "Level 1" project, which means anyone from a beginner to an advanced crocheter will be able to make this adorable turtle. The kit itself contains the instructions as well as the yarn you'll need for the project, though you will have to provide the following:
9mm crochet hook
A pair of scissors
A large eye blunt needle
Poly fiberfill
Safety eyes (size 12mm)
Pot (3 1/2″)
These can easily be found at the local mart or craft store. This project is great for travel (leave the pot at home), and can be taken anywhere you'll have a few minutes to sit and stitch, such as the doctor's office, the bank, or school. Once you've made one, you're probably going to want to make more, and once you buy the kit, you have the pattern forever, so you can experiment with different colors of yarn from your stash, or even other materials such as cord, hemp, ribbon, etc. You can also use buttons or embroidery in place of the safety eyes. Using different materials for the pot holder will increase or decrease the size, however, so be sure you choose a crochet hook that is an appropriate size.
The plant holder would make a superb present for the succulent lover in your life, or you could make up a bunch of these and sell them online or at a craft fair.
If you're the type of crafter who doesn't want a large yarn stash to infringe upon other arts and crafts activities, you can purchase the kit here.